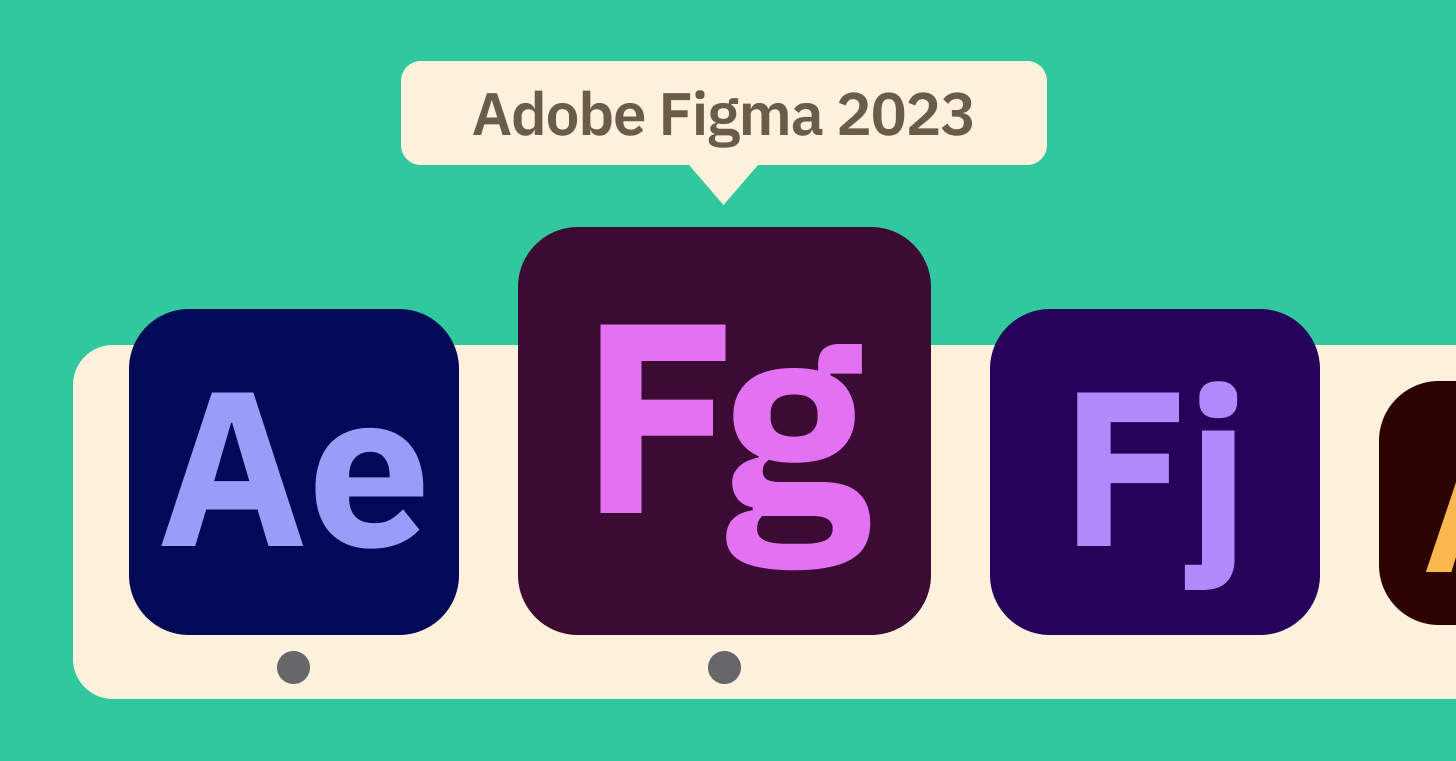 Hi there! I'm Wenting. I'm building Typogram, a beginner friendly logo design tool! ✨ Will I fail or succeed? Sign-up for my build-up-public newsletter to get the latest updates!
---
Last week was eventful and, based on one's stock portfolio, painful. Over the years that I worked at Adobe, I bought into the ADBE stock through labor (RSU) and money (ESPP). A big portion of my net worth is held in ADBE stock, and that stock sunk 20% on a single day — the day they announced Adobe would acquire Figma for $20 billion. 
This newsletter series started on Aug 2nd, 2021, days after I left my position at the Adobe. Prior to founding Typogram, I spent a year and a half working on Adobe XD and five years on another Adobe acquisition Typekit (now called Adobe Fonts). I felt the blow on multiple levels. One that I was once devoted to Adobe XD, spending days and nights trying to win the battle with Figma, but now the acquisition announces Adobe XD's premature defeat. One that I mentioned earlier — the blow in my wallet.
$20 billion is four times over-priced
Let's begin with the wallet blow. Not every investor of ADBE stock is like me, who held a grudge because they worked on the internal competitor product. Why do other investors hate the acquisition, as shown by the stock price plunge? The simple answer is that the $20 billion price tag is too expensive.
Startup evaluation is complex, but there are shortcuts we can take to do a rough estimate. We can try to estimate in two different ways:
Figma last raised funds at a valuation of $10 billion in June 2021. At first glance, it might make sense: Figma is doing so well that it doubled its valuation in a year of time between 2021 and 2022. Except 2021 is at the peak of startup valuation, most startups cut their valuation by a lot in 2022, including those doing well. Taking Canva, another contender in the design space, for example, its valuation declined from $40 billion in 2021 to $26 billion in 2022, despite that they are doing well. Apply the same ratio to Figma, the Figma 2022 valuation is estimated to be $6.5 billion.

Another way to peek at a startup's valuation is by revenue and growth multiplier. High-growth startups may have a high multiplier like 10x. Figma is targeted to hit $400 million in revenue, assuming it has already hit the target revenue, multiple by a high multiplier of 10x — its valuation is at $4 billion.
I think the actual value of Figma is around $5 billion. $20 billion would be four times overpriced; hence investors dropped the stock on the heel of the acquisition announcement. Nobody likes a bad deal. To reach such a deal, it must be Adobe begged to acquire Figma; it was not a level field negotiation. Why does Adobe need Figma so badly?
Organization chart oddity
Reading Figma's CEO's blog post announcement, after the acquisition, he will report to David Wadhwani, not Scott Belsky, which stands out as odd to me. Scott Belsky is the person in charge of Creative Cloud. You may see him in every Adobe Max keynote talking about Creative Cloud products. After the acquisition announcement, the "design Twitter" jokingly mocked up Figma's app icon in Creative Cloud form — it was transparent to everyone that Figma would be part of Creative Cloud; then why does the Figma CEO not report to the head of Creative Cloud?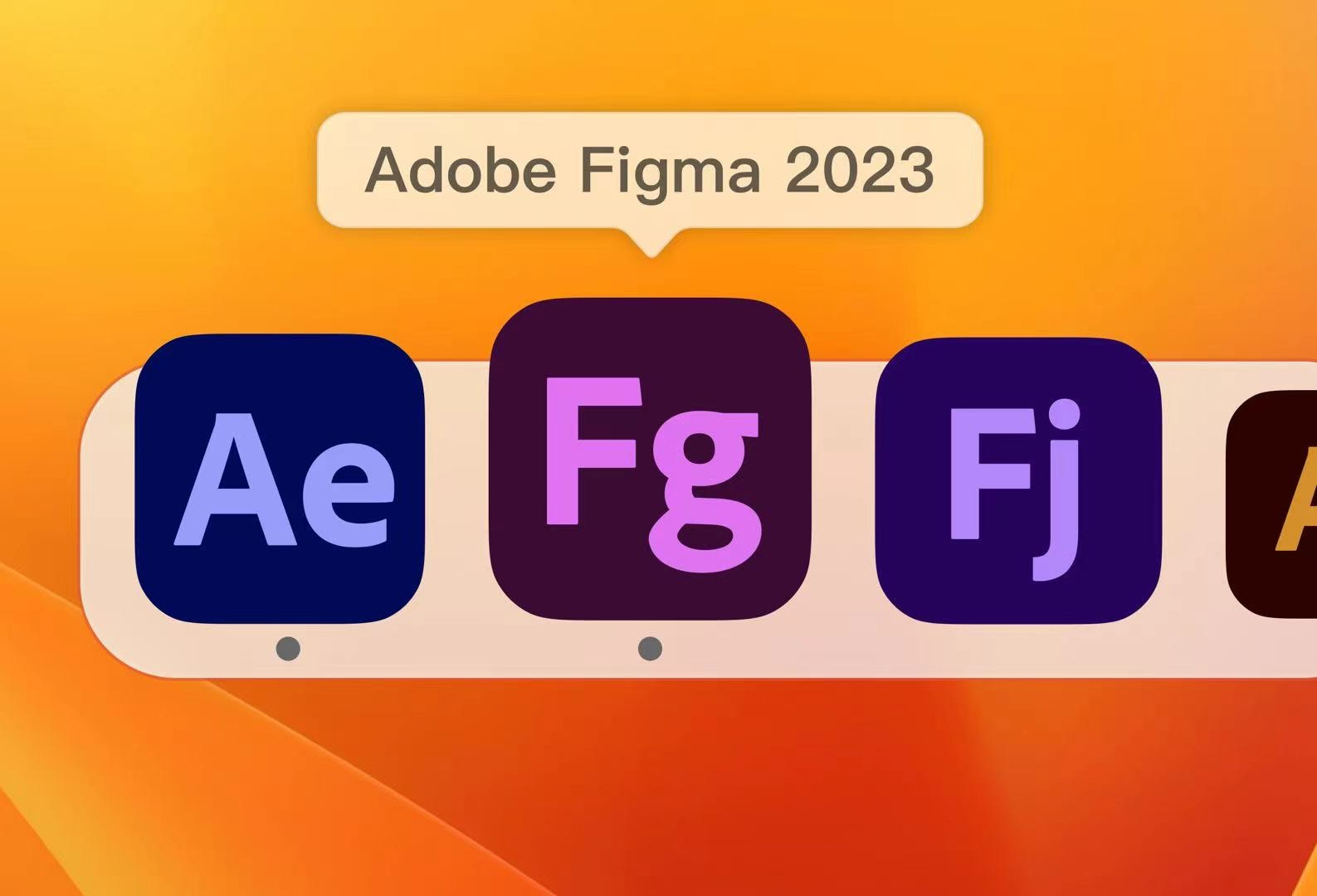 The answer, I now speculate as an outsider, is that David Wadhwani is the one who led and pushed through the acquisition, not Scott Belsky; therefore, the new Figma org reports to him. 
Adobe has invested heavily in Adobe XD, first announced to public as Project Comet in Oct 2015, 7 years ago. While it is surely not as popular as Figma, it is nothing less than a successful product, strengthening the Creative Cloud ecosystem. According to the 2021 design tools survey (the latest, 2022 survey has yet to come out), Adobe XD is the 3rd most popular UI design tool and 2nd most popular UI prototyping tool. Compared to 2020 design tools survey, Adobe XD is on the rise — it jumped from 3rd to 2nd place in UI prototyping category and shortened the gap between itself and 2nd place in the UI design category:
As a user, we may view products as 1 or 0 — if I don't use it, it almost doesn't exist. But the market is vast and diverse; you might be surprised how many companies are using Adobe XD over Figma. All this is to say: 
Adobe XD is a considerable investment; Adobe has worked on it for more than seven years; 

Adobe XD is rising, not failing
Figma not reporting to the head of Creative Cloud sends a bad signal to me, almost a red flag. Did a group of business people decide to buy Figma without any serious consideration of Adobe XD's effort? Have the "decision makers" ever even opened Adobe XD before they come to the conclusion that Adobe must have Figma for $20 billion? For Adobe to either admit XD's defeat and have Figma annex XD, or strategize upon having two similar products grow side by side, it should most certainly involve the team who spent 7+ years building Adobe's equivalence of Figma. It would be ignorant not to consult with them and have a thorough analysis of what Adobe XD is lacking in comparison to Figma and how difficult is it to build the missing parts.
Conflict of interest
Who is David Wadhwani, the person Figma is going to report to? I have never heard of this name while working at Adobe. A little further research shows he joined Adobe in June 2021, just over a year ago. His last position prior was Venture Partner at venture capital firm Greylock. In his LinkedIn and Twitter profile, he is still a partner at Greylock; unknown to me whether it is outdated information due to lack of updates. Greylock invested in Figma in Series A, B, C, D, and E! Figma Series A's price was $0.2 per share; it 200x'ed at the acquisition deal. I think there is a conflict of interest for David to lead the acquisition of Figma in Adobe, if David is still working for Greylock or if he has personally invested in Figma.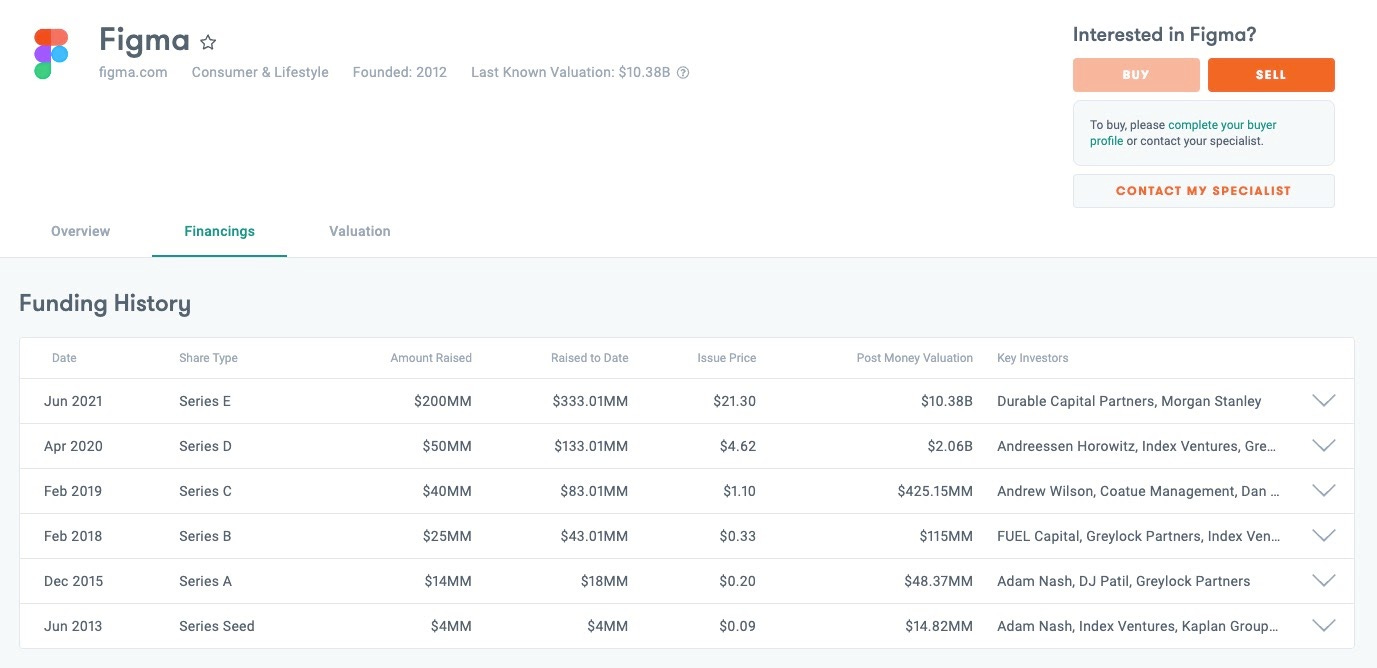 For context, Elon Musk got sued by shareholders in a similar situation. Musk's company Tesla acquired SolarCity, a company founded by Musk's cousins and backed by Musk. However, Musk did win the lawsuit in the end. With the context in mind, I believe it is reasonable to raise the question about conflict of interest, while it needs more investigation to allege there is actual wrongdoing. 
"Forward-looking statements"
While there is nothing I look forward to in this transaction, the "forward-looking statements" disclaimer from Figma's CEO is an interesting read, which I quote below:
Each of the forward-looking statements we make in this communication involves risks and uncertainties that could cause actual results to differ materially from these forward-looking statements. Factors that might cause or contribute to such differences include, but are not limited to: expected revenues, cost savings, synergies and other benefits from the proposed transaction, such as Adobe's ability to enhance Creative Cloud by adding Figma's collaboration-first product design capabilities and the effectiveness of Figma's technology, might not be realized within the expected time frames or at all and costs or difficulties relating to integration matters, including but not limited to customer and employee retention, might be greater than expected…
I painfully laugh at this disclaimer, for how true it might be. I think the best outcome for users is for Figma to remain largely the same. But even with Adobe keeping Figma as independent as it can be, it will develop and grow at a much slower pace since there will be no venture capital funds pouring in, and Adobe's resources drained to pay off the acquisition cost. The only winner is Figma investors. This acquisition is a lose-lose-lose situation for Adobe, Figma, and the design community. 
With accelerated stock vesting triggered by the acquisition, a lot of Figma employees will jump ship to their next adventure. It is hard to blame them — they are rich now, so why not become angel investors or found their own company? That is the bright side of this acquisition — more competition is always better. Figma helped Adobe XD become better, and vice versa: "Smart Animate" came from Adobe XD to Figma; "Live Co-editing" came from Figma to Adobe XD (Ah Yes, Adobe XD supports multi-player mode for three years now). I await to see what the design tool experts from Figma will bring to the world next.
❧
Did you know that we also have a build in public newsletter? If you are interested in hearing about how we are building our startups, consider subscribing.