How to Use Smokum: A Funky Western Display Font to Get Attention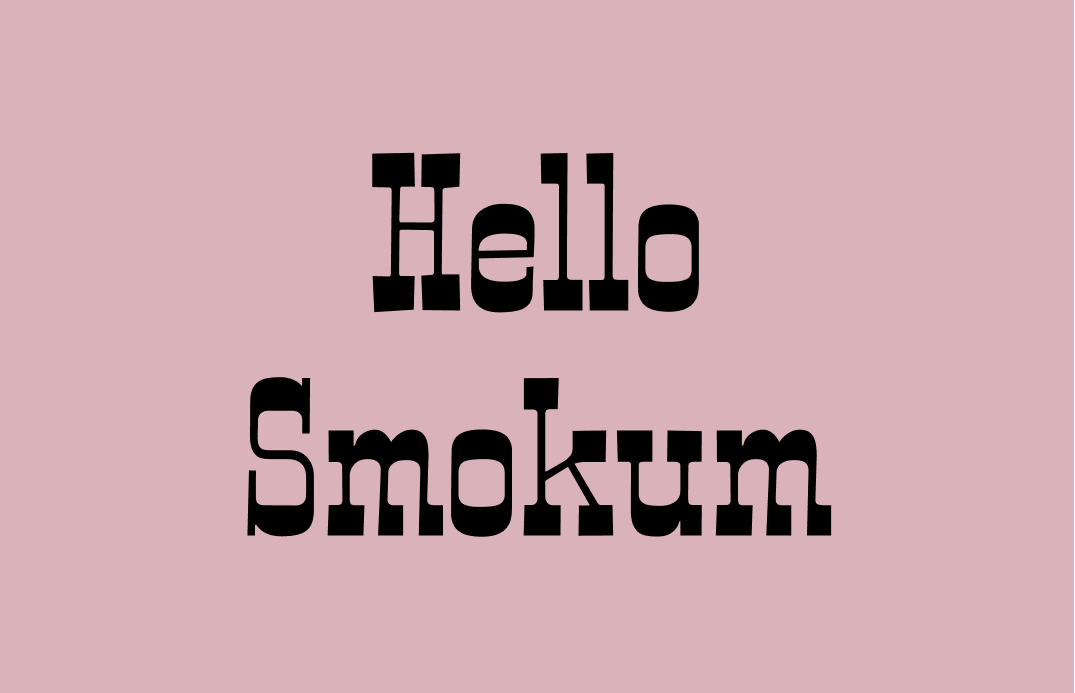 Welcome to Typogram's FontDiscovery newsletter, written by your resident font and design nerd, Hua. Want to learn more about font and design? Subscribe FontDiscovery to get weekly doses of learning and inspiration♪
---
In This Issue…
How to Use Smokum: A Funky Western Display Font 
Font of the Week: Smokum
Design idea: Design Tool of the Past: Creating Wood Type
Color Inspiration: Calm Colors
---
Font of the Week 
What is a Western-style font?
Specific fonts remind us distinctively of American Old West. These decorative, bold styles with heavy serifs are found in western movies, restaurant signage, and wanted posters. Many are also "Wood Type, " letters curved on a woodblock, then used on a letterpress. Looking at them brought memories of wagons, cowboys, dusty trails, and horsebacks.
Smokum has the charm of this Old West style. It resembles something seen on a wanted poster from a western flick or at your local barbeque joint.
Reverse stress
Large stroke contrast
One weight only
Specific Usage Tips 
How to use Smokum for logos?
Because Smokum has a significant stroke variation, the thinnest part of the letter breaks down when the logo is displayed at a smaller scale. Therefore, it is not suitable for logos at its original design.
How to use Smokum for marketing and branding?
Smokum is a display font excellent for attention-demanding graphics. Though it is Old West influenced, it can be used for other things, as long as it is appropriate for the content's tone. For example, it is not appropriate for serious subjects, like news headlines. Also, avoid using it for paragraphs because it is not for text.
Design Idea of the Week
Design Tool of the Past: Creating Wood Type
A remnant art of past technology, wood type creation is becoming a disappearing craft. In this video, the last wood type cutters (workers who convert letter design into working wood type by carving letters into wood blocks ) of Hamilton Wood Type, once the largest wood type company in the world, share their stories.
---
Color Inspiration
Calm Colors
This week, please enjoy this calm color palette from a lovely lotus flower illustration.
Blush Pink #D9B2BA | Blush #FFC9DD | Laurel #C7D1BD | Sage #8EA18C
---
Typography Jargon Buster
Kerning
The space between individual letters or characters.
Want more? check out the jargon buster glossary page.
---
Creative Prompt 
Create something with Smokum! 
---
Thank you
…for reading and hanging out here this week! Smokum is available here.