Build Your Brand With Our Brand Personality Workshop Kit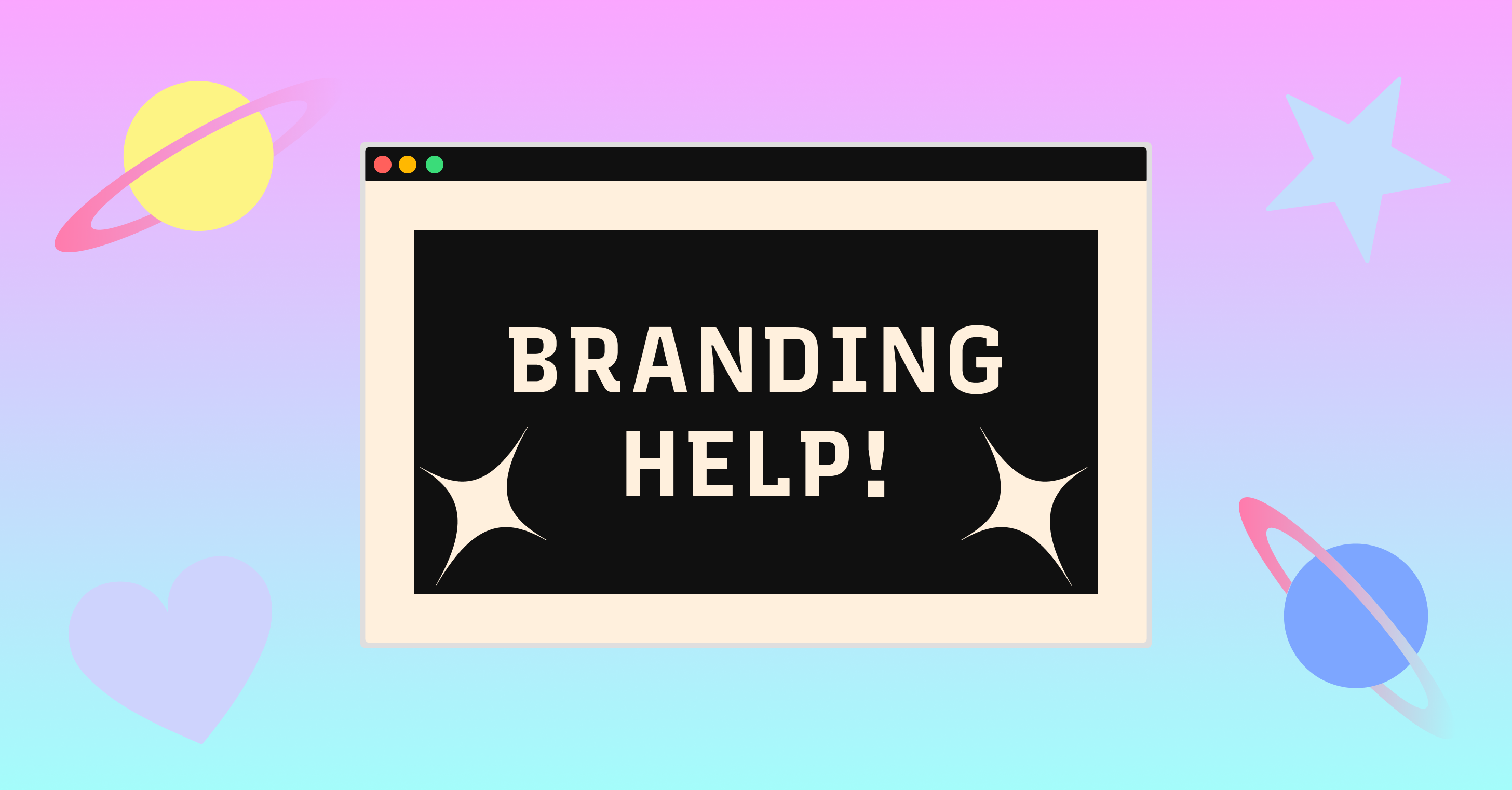 ---
Not sure how to create logo, brand design, or brand kit for your new business? Don't know how to start with fonts, color, and typography systems for your brand? Do not worry. We got you back! 
Today we introduce one of our favorite tools we've created: Typogram's Brand Personality Workshop Kit. Our branding workshop kit is made for folks with little to no marketing and branding design experience and is a fun activity that will help you start thinking creatively about your company. By following the three-step exercise in our free workshop kit, you will walk away with brand personalities and visual directions for your company, giving you ideas to build your brand designs: logos, fonts, colors, and typography systems.
What is brand personality? 
Inside Typogram, the first thing you complete is figuring out your brand personality. A brand is a person's feeling about a product, a service, or a company. A brand personality is a "personality" or human characteristics we can assign to a brand. You can influence how people feel about your brand by creating a brand personality and then communicating the brand personality visually through the brand's design directions, like fonts, logos, typography, colors, and imagery.
It can be overwhelming to start figuring out your brand personality, especially if you have no marketing background or have never thought about branding that way. Therefore, we created a fun, interactive workshop kit to help you identify your brand personality.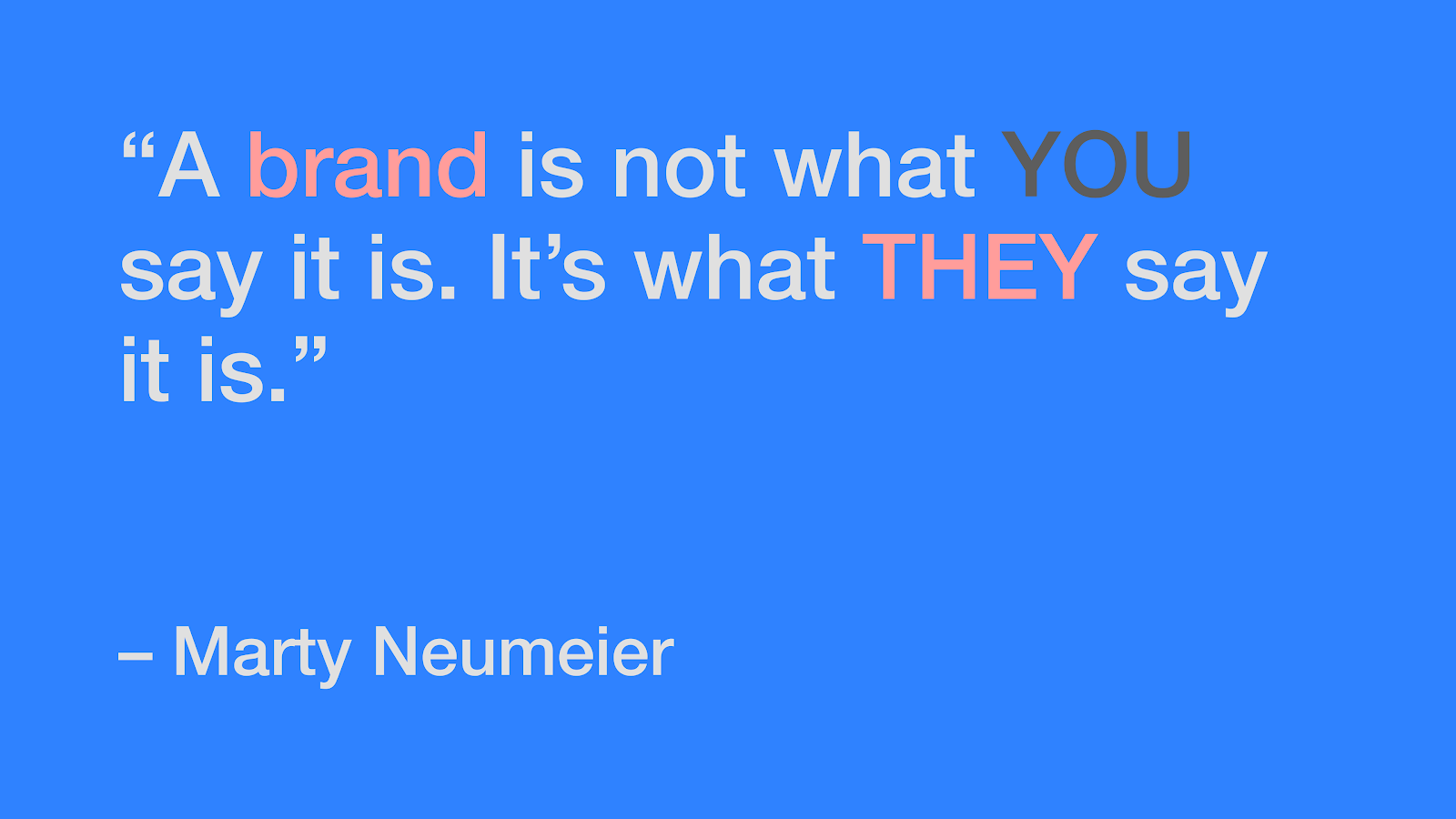 What is inside our Brand Personality Workshop Kit?  
This kit contains: 
Explanation worksheets with interactive exercises help you understand and identify brand personality

Custom brand personality cards with visual examples 
By completing the three-step exercise in our workshop kit, you will learn, eliminate and finalize a chosen five top brand personalities, serving as visual directions and inspirations for your brand. 
This workshop kit can accommodate a solopreneur or a small team of founders. It can be completed as a self-paced workshop or a collaborative team exercise. The exercise takes anywhere from 30 minutes to one hour, depending on the number of participants. We highly recommend you try this with your teammate or co-founder – it is a great team alignment exercise to start conversations about the visions for your business. As for file formats, the workshop is available in Google Slides, Notion, and PDF, so you may elect to complete this digitally or print it out on paper to get more hands-on.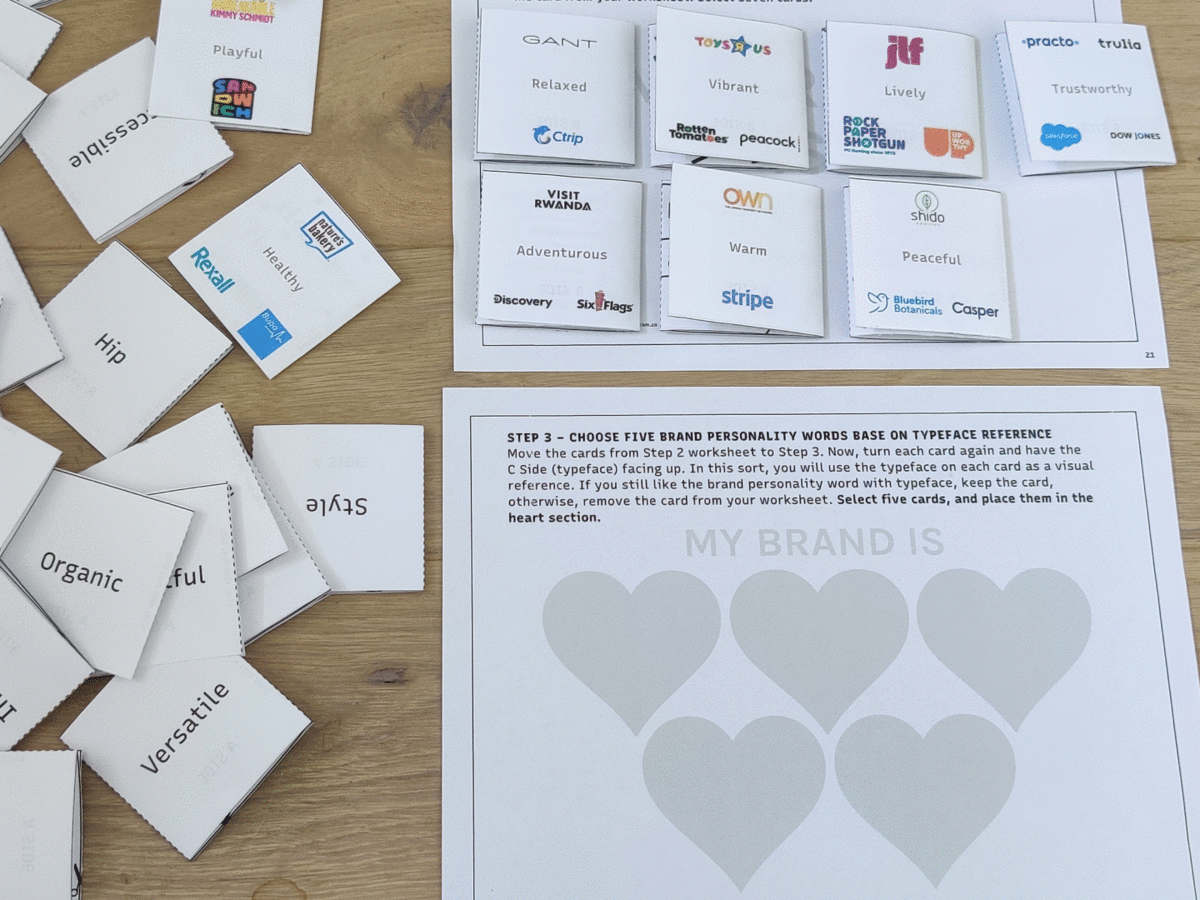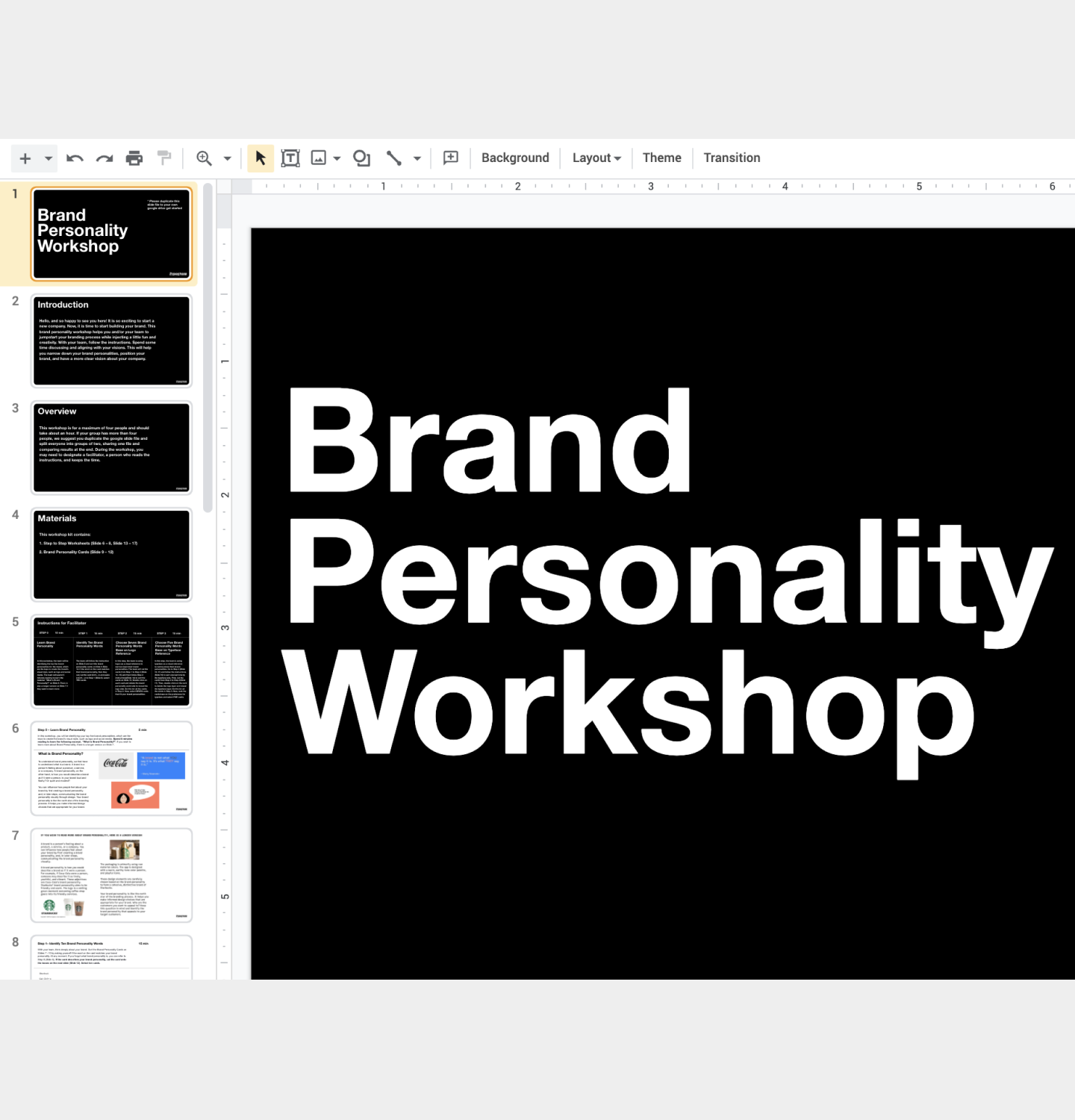 ---
How did we develop this kit? 
Our brand personality workshop kit originated and evolved from Typogram's product development process. Initially, we wanted to identify a user experience flow for the brand personality feature inside the Typogram app: how can we make the brand personality a valuable feature to the users? What specific interactions can we include at this step, and what do they look like? 
With many hypotheses, we focused on shipping quickly for testing. We created this workshop using three popular No-Code tools easily accessible to our potential users: PDF, Google Slides, and Notion. Now that we have sped up the product development process using No-Code, we can focus on testing and making the UX as rewarding as possible. 
The end product featured a main flow: users sort through different cards of brand personality and each time, they sort and choose using various methods: First, they identify based on a list of words and then narrow down based on images. Ultimately, users land on five words as visual themes/directions for their logos. Observing from our user testing session that branding is a starting point for conversation - we designed the workshop to work for solopreneurs or a team. 
We organized user testing sessions and received great feedback. The success of user testing validated the flow and design of our brand personality feature inside Typogram! Because of the overwhelmingly positive response, we now make this kit a free resource for our community. 
Access our Brand Personality Workshop Kit
You can download our free Brand Personality Workshop Kit on our website. It is available in PDF and Google Slide formats.