How to Use Courgette: A Lovely Brushy Script for Marketing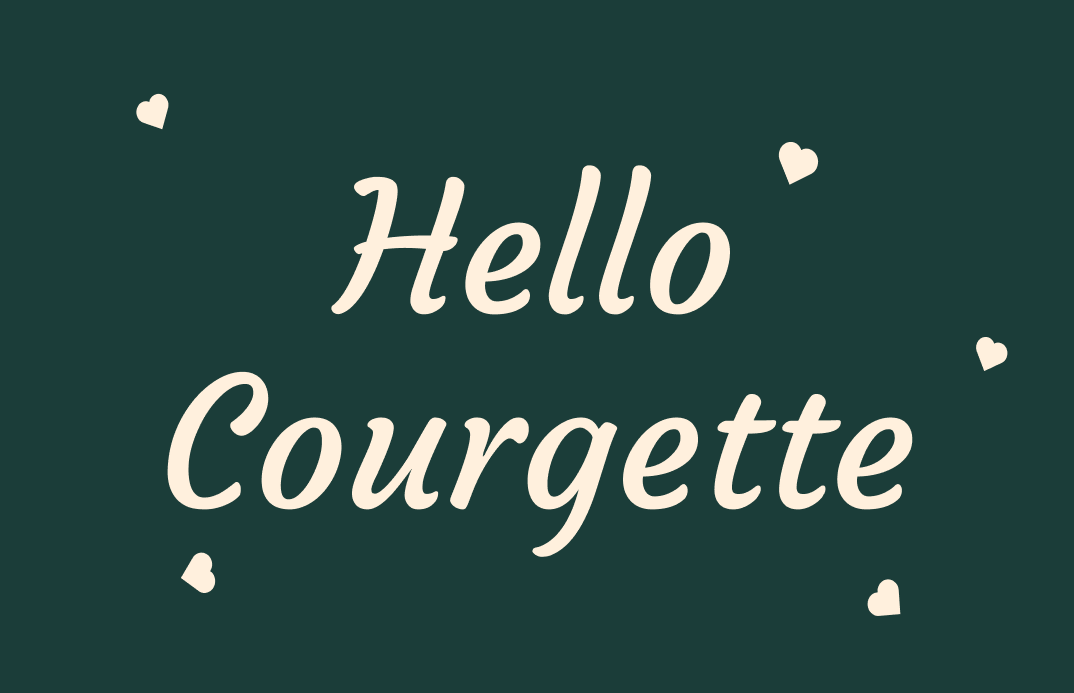 Welcome to Typogram's FontDiscovery newsletter, written by your resident font and design nerd, Hua. Want to learn more about font and design? Subscribe FontDiscovery to get weekly doses of learning and inspiration♪
---
In This Issue…
How to Use Courgette: A Lovely Brushy Script for Marketing
Font of the Week: Courgette
Design Idea of the Week: Olympic Mascots  
Color Inspiration of the Week: Painted Pastel
---
Font of the Week 
About Courgette
Courgette is a brushy, italic script font perfect for your marketing needs. Compared to Oregano, a similar brush font we have covered in the past, Courgette has thicker strokes and feels more comforting and casual. Scripts like Courgette are found in local businesses like cafes, restaurants, coffee shops, and crafts and DIY items. The slant in this script makes it feel extra comforting and personable.
Font Detail
One weight
Brushy and consistent stroke width
Slanted axis (right-leaning)
Specific Usage Tips 
How to use Courgette for logo?
Courgette communicates warmth, artfulness, and creativity. It is comforting yet expressive. Courgette is perfect for brands looking to add a creative, comforting, DIY voice.
How to use Courgette for branding and marketing?
Courgette is a display font. It is not suitable for long paragraphs small sizes. It is perfect to pair with an illustration or on packaging in big font sizes to grab customers' attention. Courgette makes good pairings with sans serifs like Roboto.
---
Design Idea of the Week
Olympic Mascots  
The Beijing Winter Olympics had just ended, and its mascot, Bing Dwen Dwen, was hugely popular. People reportedly waited in line for five hours outside the store to buy one. Olympic mascots have always fascinated me because they represent the host city's culture and fuel interest in these intense and extravagant competitions. Enjoy this timeline of the last few Olympic Mascots. You can find more here.
---
Color Inspiration of the Week
Painted Pastel
Pale Gray #D0D5D9 | Soft Grass #789569 | Soft Ice #C99697 | Faded Amethyst #C0D6D4
---
Typography Jargon Buster
Ascender
The part of a lowercase letter that goes above the top of the x-height.
Want more? check out the jargon buster glossary page.
---
Creative Prompt 
Create something with Courgette! 
---
Thank you
…for reading and hanging out here this week! Courgette is available here.