How to Use Farro: A Modern Sans Serif With a Human Touch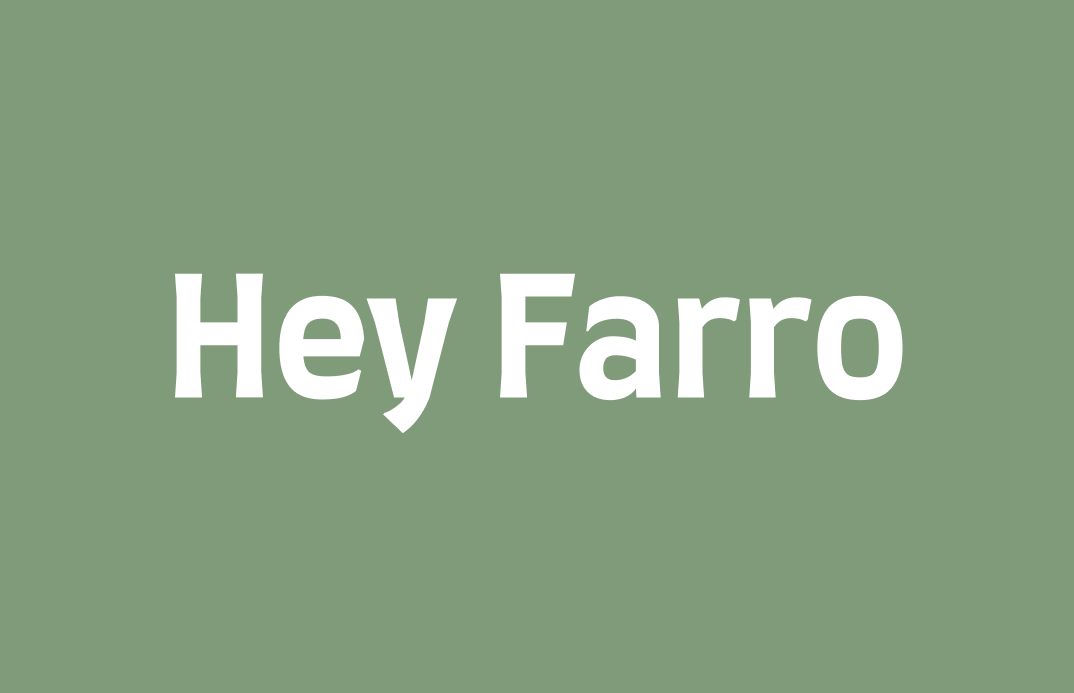 Welcome to Typogram's FontDiscovery newsletter, written by your resident font and design nerd, Hua. Want to learn more about font and design? Subscribe FontDiscovery to get weekly doses of learning and inspiration♪
---
In This Issue…
How to Use Farro: A Modern Sans Serif With a Human Touch
Font of the Week: Farro
Color Inspiration of the Week: Wild Lavender
---
Font of the Week 
About Farro
Farro is humanist sans serif mixing calligraphy and modern influences. Its strokes slightly flare out at the end, almost like bellbottom jeans. This characteristic makes the font tone more conversational, casual and welcoming to the eye. It's common to see fonts like Farro used as marketing and signage for events and local businesses.
The letter details in Farro confirm this relaxed tone. Though Farro is Humanist Sans Serif, it has a modern-looking, single-story g to showcase its business-casual attitude.
Font Detail
Shallow, single-story "g"
The letter strokes are thicker, giving Farro a bold appearance
Four weights in regular 
Specific Usage Tips 
How to use Farro for logo?
Farro is excellent for logos that want to appear formal but with a hint of casualness. It is perfect for projects in traditional topics or spaces, like investing or publishing, with a modern twist or unique angle.
How to use Farro for marketing and branding?
Though Farro has relatively good readability, it works better as a display font because of its visual quirks. Try using Farro at large sizes for call-out copies on your projects.
---
Color Inspiration
Wild Lavender
Soft Blue #C99697|Pidgeon #D0D5D9|Moss #809B7A|Lavender #ADA1B9
---
Typography Jargon Buster
Descender
The part of a lowercase letter that goes below the baseline.
Want more? check out the jargon buster glossary page.
---
Creative Prompt 
Create something with Farro! 
---
Thank you
…for reading and hanging out here this week! Farro is available here.